Battle for Balance
Students at Lawrence Central battle the balance between school and life.
When it comes to balance,students have a good handle on time management.Students at Lawrence Central all have lives and responsibilities outside of graduating high school.When it comes to balancing it all, how do we do it?How do students balance things like sports,part time jobs,mental health,and clubs and other extracurricular activities?
After hearing from students who are trying to achieve and are going after the IB diploma  also known as international baccalaureate we find out how these students balance both school and extracurricular activities.This is important because according to nailib.com it is the most demanding courses that one can attend for their high school career.
Ms.Legge the IB coordinator at Lawrence Central high school mentioned that students have struggled to get this diploma due to other things going on in their lives that makes this diploma harder to obtain. When Ms.Legge was asked if she has students that attempt the IB diploma but can't because of things outside of school she said ¨Absolutely, it happens quite a bit.¨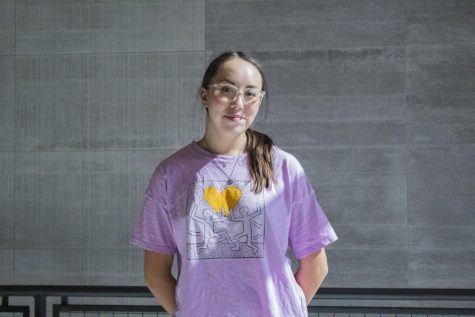 Senior Olivia Tran chose to attend Lawrence Central high school for the International Baccalaureate Degree as her previous school did not offer the same opportunities.She stated that ¨ I do still struggle with time management and I'm still trying to figure it all out."
 Tran does participate in a lot of extracurriculars. To name a few that she is in the Central sound, captain of the tennis team, member of the Mayor's Youth Leadership Council, and works three part time jobs. Despite these activities, she states that she ¨prioritizes getting her diploma.¨
Kai Brendon, a senior who has been working a part time job since his sophomore year of high school says ¨my job has affected getting assignments done or turned in on time.¨ He then went on to say that when he tries to catch up on the weekends on the assignments he missed or didn't turn in he can't because at that time he has to work.
Andre Dumas, a varsity football player with a 4.2 GPA, says he has no trouble with both school and football because he is aware of his football schedule. So he's aware of when he does not have free time.He did howeverstate that around finals he can get pretty stressed out.
Having a good home life helps a lot considering it has been proven that since the pandemic the stress of levels of high school students have gone up.In an article of statistics by Finances online they stated that ¨61% of teens 13-17 years old say they are under a lot of pressure to produce good grades. This percentage is twice as high as those pressured to look good or fit in socially. ¨ (Pew Research Center, 2019).
Now not everyone is that good at balancing high school with other extracurriculars along with the stress or has a good support system at home to help with it all.This causes some students not do as well as they could or maybe even fall behind.According highlandspringclinic.com "The definition of a support system is that you have a network of people that can provide you with practical or emotional support.Without it some students tends to struggle more with the stress of being a high school student.
When talking to Chole
Wilkerson a guidance counselor here she has seen first hand how students can both struggle and balance it all.She stated that ¨a lot of students struggled with getting back into a routine after the pandemic¨
While LC teachers,staff,and adminstraighters  do provide good support at school it can still be hard for students to balance their school and home lives along with mental health and other things they have got going on.